About Us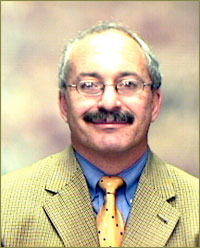 Charlie Moro is President and Founder of CFS Consulting Group and is responsible for the development and execution of marketing and sales initiatives to launch new companies in various retail channels across the United States. 



Charlie's background includes:

Wakefern ShopRite Supermarkets - for over 20 years Charlie held responsibilities in operations and marketing and was part of the 1994 LBO of Big V ShopRite.
Target SuperTarget's - Charlie was responsible for non-perishable offerings for SuperTarget (Grocery, Dairy, Frozen, Liquor, and Specialty Foods) as well as Archer Farms private label for the first 5 years of the development and implementation of the strategy.



Tree of Life - Charlie was Vice President of Sales and Marketing for the Midwest division and then Corporate Director of National Business Development for the United States.



The Rosengarten Group - Charlie was Vice President and Managing Partner in th

Charlie is also a Member of the NASFT Admissions Committee, a graduate of the State University of New York: New Paltz in 1988, where he received a Bachelor's degree in Business Administration, Charlie lives in White Plains, New York with his wife Susan.
Charlie can be reached at:
CFS Consulting Group, LLC
52 Grandview Avenue
White Plains, NY 10605
914-997-0690 office
240-447-1738 cell
email: [email protected]